There is no better travel companion than our 4-legged friends. That's why the Hotel Duca della Corgna is happy to take care of them. They are welcomed by our home furbabies: Duchess Matilde, Duke Romeo and Viscount Teo.
Here are the free services that you will find in the Hotel with the Pet Friendly stay:
Bowl for water and baby food

Choice of cot or cushion bed

Sanitary bags for dogs and cat litter

Contact with a veterinarian available H24
The Hotel Duca della Corgna has thought up some services to pamper you during your stay.
Here are the free services designed for your all-female stay:
Professional hairdryer and hair straightener on request in the room

Magnifying mirror

Dedicated concierge to provide information on the closest attractions and services

Beautician and hairdresser nearby with discounts for our customers
If you intend to come on holiday to Lake Trasimeno with your family, the Hotel Duca della Corgna is the ideal place.
We have decided to make available a series of services in order to better welcome our little guests and make your holiday easier.
Here are the free services designed especially for your child:
High chairs for baby food

List of pediatricians to contact in case of need

Baby sitting service available for a fee
Cot or crib on request for a fee.
If you love traveling by motorbike, the Hotel Duca della Corgna has decided to make some services available for you and for your two-wheeled jewel in order to make you experience an unforgettable stay.
Here are the services designed especially for your Rider Friendly stay:
External column with rubber hose for washing the motorbike

Reserved parking

Paid laundry service

Personalized stays based on your needs for longer stays
If you are at Lake Trasimeno for work, we provide you with services that allow you to combine the comfort of our hotel with the functionality you need for your work.
Free services that you will find in the Hotel:
Internet both in the room and in the common areas

Universal battery charger for your mobile phone

Newspapers available free of charge in the common areas

Electric socket always active in the room

Availability of custody of your PC at the Reception
Electric Charging Station
We have installed an electric charging station in our private car park.
In this way you can park your electric car and at the same time recharge it for your trips to discover the area.
In our structure there are electric bicycles that you can book to visit the Castiglione del Lago area.
Take advantage of it!
Do you love the world of Padel and are you intrigued by landscapes rich in history and traditions? Then you're in the right place!
Come with us to discover Padel and the villages located between Umbria and Tuscany
Always ready for renovation to make your stay more comfortable.
For this we have the brand new mattresses to feel at home… away from home.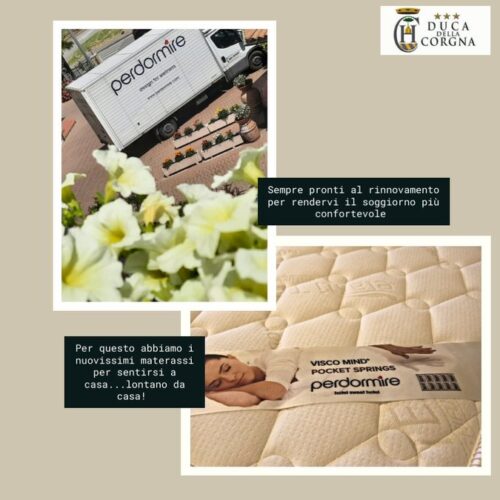 Inside Lake Trasimeno there are two splendid islands to discover. Here we insert the updated timetables of the transport service by ferryboat.
All rooms are equipped with these services:
Radiator

Air Conditioning